SistaDaddyo Unleashes "I Know What You Like" in Exclusive "Black Friday Bundle" on https://www.sistadaddyo.com/
Brace yourselves for a musical experience like no other, as SistaDaddyo, also known as Brittany Little, readies herself to unveil her latest single, "I Know What You Like," within the enchanting confines of a special promotional release referred to as the "Black Friday Bundle." The official release date for this highly anticipated track is scheduled for the end of October, setting the stage for an unforgettable start to the holiday season.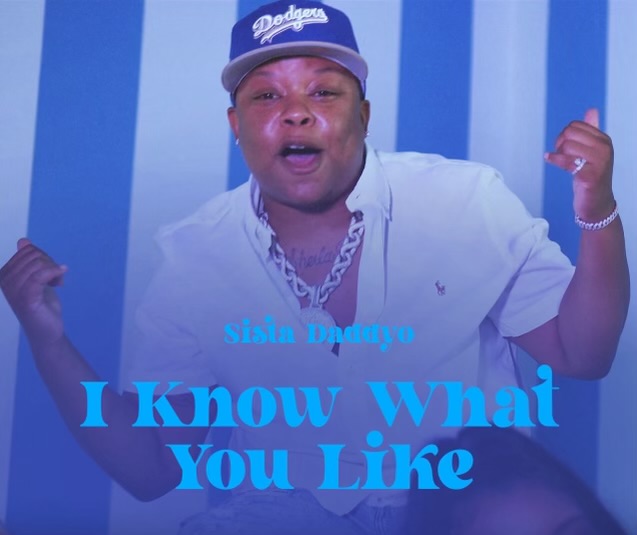 ** To watch the video, just click this link **
A versatile and accomplished artist, Brittany Little, widely recognized as SistaDaddyo, wears multiple hats. She is an entrepreneur, musician, rapper, writer, comedian, and, perhaps most notably, a breast cancer survivor. Her journey, originating from the diverse neighborhoods of High Point, North Carolina, paints an inspirational portrait of personal transformation and creative expression.
Brittany's metamorphosis into SistaDaddyo found its catalyst on June 4, 2019, as she returned home from a hospital stay. Faced with the challenges of breast cancer, she was compelled to slow down and embark on a profound self-exploration. Her holistic approach to battling the disease led her to make significant lifealtering decisions aimed at improving her overall well-being. Despite her triumphant fight against cancer, a stark incongruity lingered in her self-perception. Society's expectations and the pressure to conform to conventional gender norms were at odds with her genuine self. In response to this inner struggle, she embraced her true self, giving rise to the dual identity of "Sista" and "Daddyo." "Sista" symbolizes her feminine side, while "Daddyo" personifies her masculine identity. This transformative moment marked the commencement of an incredible journey of self-acceptance, resilience, and self-expression.
Over the past six months, SistaDaddyo's evolution as an artist has been nothing short of remarkable. She describes herself as being more "uniform" and professionally grounded, having graduated from an artist development program. Her artistic path is now clearer than ever, setting the stage for an exciting new phase of her career.
SistaDaddyo masterfully leverages entertainment and comedy to represent the tumultuous terrain of her life, embracing personal struggles, growth, self-love, and enduring healing. Through her artistic endeavors, she serves as a guiding light, helping others discover their own path to self-discovery and acceptance.
SistaDaddyo is also set to introduce an exhilarating brand of apparel known as "Phuckahbra." This brand embodies freedom, resilience, vulnerability, and the celebration of humanity. Phuckahbra advocates the journey of self-discovery, self-love, and rising above societal judgment. It stands as a haven for those who have ever felt like they don't quite belong. Notably, Phuckahbra is committed to raising awareness about breast cancer through the realms of clothing, music, and diverse forms of entertainment. Within the world of Phuckahbra, being unapologetically oneself is celebrated as the ultimate form of self-expression.
Speaking about what sets her apart, SistaDaddyo shares, "My story sets me apart from others, being a breast cancer survivor who has undergone a bilateral mastectomy, and identifying as a stud in the LGBTQIA community. It's a story that many can relate to but haven't had the opportunity to hear."
SistaDaddyo readily acknowledges the most significant hurdle she has faced in her artistic journey, remarking, "The biggest obstacle was learning patience and proper planning. Wanting to move so fast that you are not even paying attention to the daily."
Through her music, SistaDaddyo aspires to create a sense of relatability, asserting, "I want people to feel like it's relatable...I want all people to be like 'yeah, this is what I like,' regardless of their background or demographic. You can relate to the music."
Her most significant life achievement to date has been the triumphant battle against breast cancer and the ensuing journey of self-discovery and self-love. As she emphasizes, "Sometimes we live our lives without truly knowing who we are."
To encapsulate her essence, SistaDaddyo directs attention to her song "Scared of Love," a poignant track that delves into her personal experiences and her unique perspective on love. It offers listeners an intimate glimpse into her most vulnerable self.
SistaDaddyo's music is a testament to resilience, selfacceptance, and the celebration of authenticity. The forthcoming release of "I Know What You Like" within the "Black Friday Bundle" promises to be a highlight of the season. For exclusive updates and opportunities, fans are encouraged to sign up for her mailing list on her website, https://www.sistadaddyo.com.